I got myself a holiday gift – a DVD of FFX recorded in movie-format. One problem: I thought it was an official product, but it turned out to be some sort of weird bootleg. It's nice having the original Japanese voices, but the subtitles are VERY VERY ODD.
As in, so badly translated they're funny.
I decided to make a gallery of them to share. Here's just a few excerpts: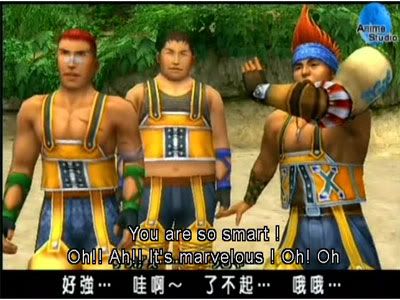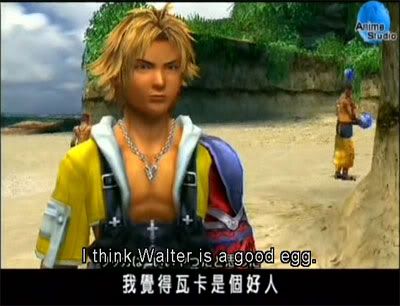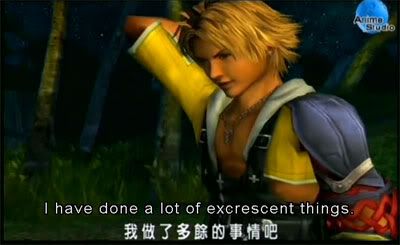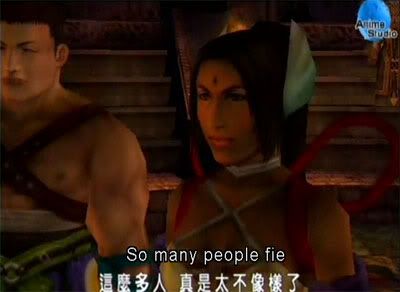 Amused? There's a lot more on the Final Fantasy Funny Fansub Gallery.