Maybe someone will find this useful and build a little suspense for those who actually care about DBZ.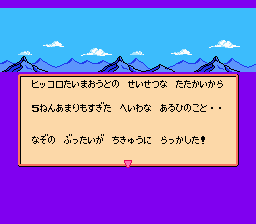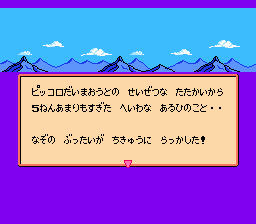 What does this mean? It means there's now twice as much room to display text per window. No more "I r teh str0ngx0rz" script for this one! Just a few minor asm hacks left to implement and then I'm just waiting on the revised script to insert and re-release the DBZ1 patch.
In other news, this same style hack will most likely be implemented in DBZ2: Freeza's Fuzzy Furious Furry Fest.

Look for more news (and a project announcement!) this weekend from me.

…maybe that'll jump-start some YnT forum-luvin'.
EDIT: The before pictuer is actually the after picture and vice versa. I went a little crazy when I was renaming the files.